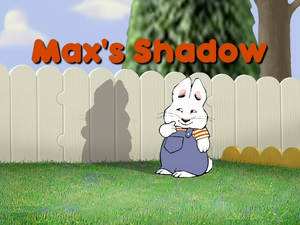 Ruby and Valerie are drawing a ballet poster for a recital, with Valerie as the model. Unfortunately, Valerie is very clumsy with holding ballet poses for ten seconds, and she struggles to get the poster perfect. Meanwhile, Max is trying to have fun with the shadow that he sees when the sun comes out.
This episode is on Max and Ruby DVD Playtime with Max and Ruby
Ad blocker interference detected!
Wikia is a free-to-use site that makes money from advertising. We have a modified experience for viewers using ad blockers

Wikia is not accessible if you've made further modifications. Remove the custom ad blocker rule(s) and the page will load as expected.